I first ran into Vlad Zablotskyy from Go Beyond MLS when I was listed on the Top 100 Real Estate Blogs (the list, my post about it). We had a couple of nice emails about it.
Vlad made the apparent mistake of calling a spade a spade with real estate affiliate ePerks. The nasty tactics ePerks used began with name calling, comment spam, a Cease and Desist letter, and may have included false accusations of child molestation. Now he's been hit with a lawsuit by ePerks.
There's been a great many posts detailing the case, so I won't go into the details. Andy Beard's post is one of the best and you can read more on Vlad's site, and on Bloodhound Blog.
Fundamentally it's an issue of freedom of speech. It's a company trying to censor a blogger in a twisted attempt at reputation management. However, rather than having one unhappy blogger, now they've got almost a thousand very angry bloggers, Realtors and investors.
I have two requests:
First, forward this post, or one of the ones I've included as a link, to anyone involved in real estate, eperks, or in blogging/SEO.
Second, donate to Vlad's legal defense fun.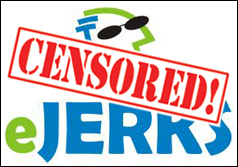 Support Vlad Zablotskyy's Defense Fund
Defend your own right to free speech!
Third: Blog about it yourself. I tend to stay out of US real estate discussions, but this is one issue that I think is important to get involved in. So do Greg Swann and Andy Beard.
Vlad, we're behind you!